James Beard Foundation recognized restaurants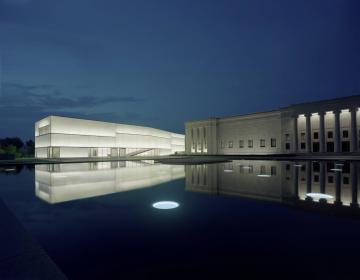 KC Attractions at a Glance
KC was host of the 2023 NFL draft, and we're one of 10 U.S. cities chosen to host games during the 2026 FIFA World Cup.

Soccer Capital of the U.S.

KC's American Association of Professional Baseball league team,

The Monarchs

, has a new look. The team name, logo and branding pay tribute to KC's Negro Leagues baseball team. In partnership with the

Negro Leagues Baseball Museum

and the American Association league the team is bringing a little slice of KC history back to life.

If you love it, we've got it

KC's love for competition doesn't end there. You'll also find 

NASCAR

 racing, minor league hockey, and multiple NCAA 

Big 12

 and 

SEC

 college conference teams within two hours of the metro. Esports your thing? Check out KC's premier league,

The Pioneers

. Make your plans with help from the 

KC Sports Commission

.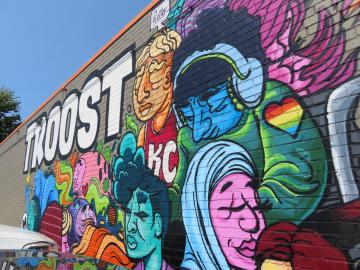 No. 3 on top city to visit in the U.S.
MSN, May 2022
No. 1 Location Worldwide for a Workcation
Icelandair, June 2022
Home of a global 'Best New Hotel'
Travel + Leisure, April 2021
A most surprising city in the U.S.
AFAR, August 2020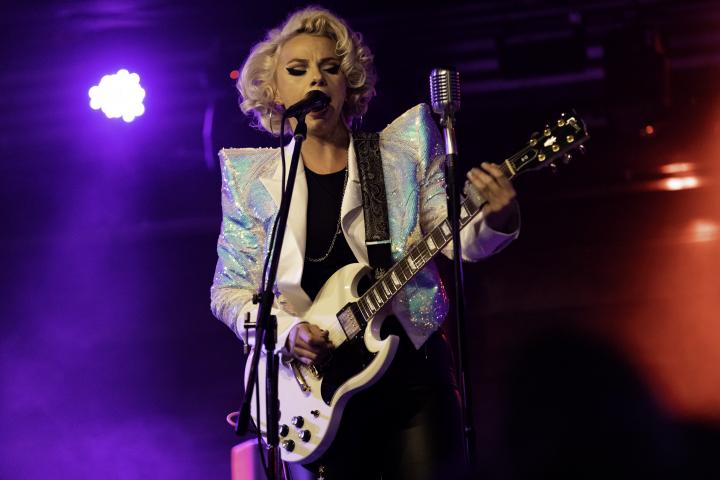 The Arts: heART of the community
KC has a richly diverse arts scene - everything from professional performing arts and world class museums to community theatre and artist grant programs. Come enjoy our public art installations, gallery districts and live performance venues of all shapes and sizes. Immerse yourself in the KC arts community with
Google Arts and Culture
.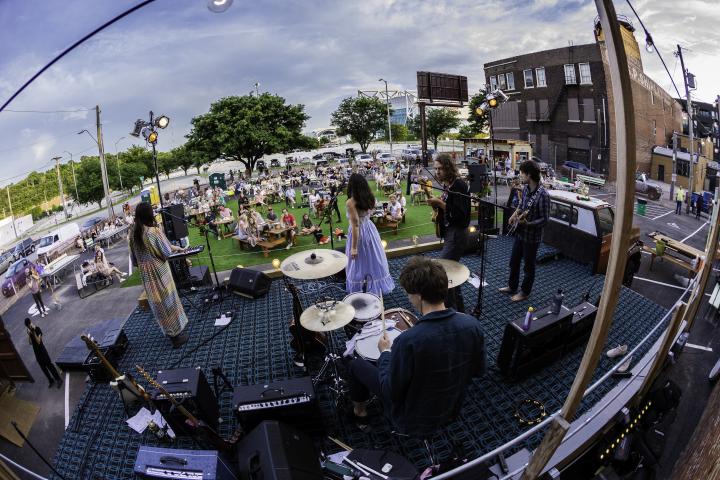 Live Music Scene: Just a heartbeat away
KC is recognized as the place where American jazz grew up and many of our country's early jazz artists got their start. In fact, KC's music heritage and location in the heart of the country attracted the 
Folk Alliance International
 to relocate its headquarters from Memphis to Kansas City in 2013. Today, KC's music scene is just as vibrant.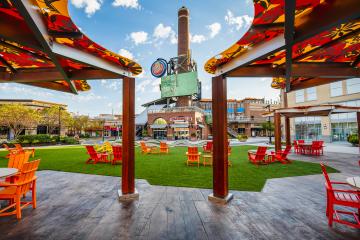 Follow Your Heart to These KC Favorites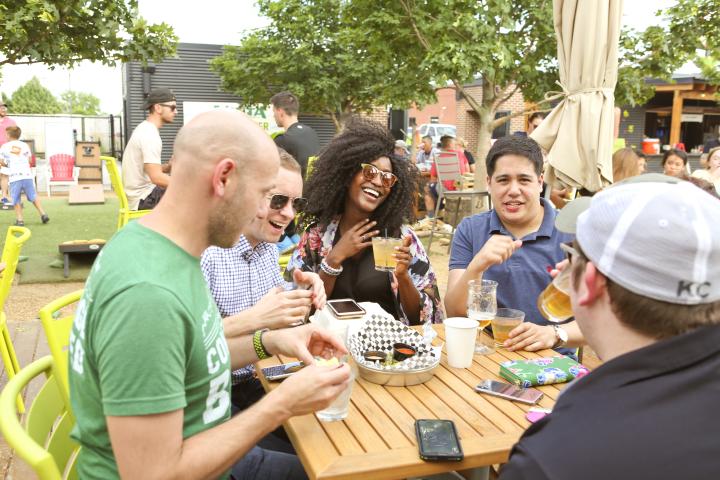 The Food Scene: Eat your heart out
KC is a foodie town. Oh yeah, we're known for BBQ. And we invite you to join the local debate on which BBQ is best. But, our local fare goes way beyond BBQ to include a variety of options from around the world to the sophisticated dishes from James Beard Award-winning chefs.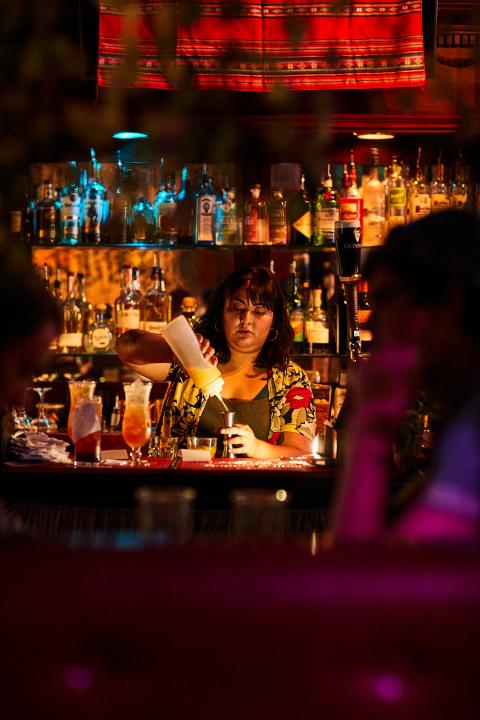 Coffee, beer and cocktails … oh, my!
Whether you're looking to indulge in 
spirits
 or immerse yourself in a cleanse, KC's beverage scene has you covered. 
Breweries
, 
distilleries
, wineries, juiceries and 
coffee roasters
 abound in the KC region. While some may be more well-known than others … Boulevard Brewing and J. Rieger & Co. to name a couple … these are just the tip of the iceberg.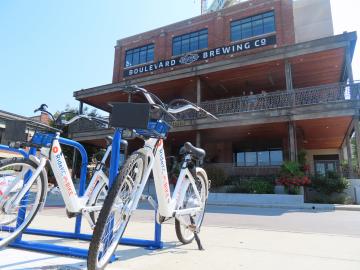 Don't miss a beat: How to explore KC
KC has more highway miles per capita than any other city our size which makes getting around the region pretty convenient. Most area residents own a car and drive to get where they are going so a rental car is a good option, but other choices do exist.
Here are some of our favorite options
If you're planning to hang out downtown, the KC Streetcar is definitely the way to travel between downtown attractions, restaurants, bars, and events. The free 2.1 mile route takes riders from KC's historic Union Station to the River Market neighborhood with multiple stops along the way. The city will expand the route to the Country Club Plaza and University of Missouri-Kansas City by 2025.
Pedal and electric powered bike or scooter … choose how you want to roll in more than 40 different locations across the KC area. Additional electric scooter providers are available in the metro including Bird and Spin.
RideKC makes it really simple for visitors to get to KC attractions. Their website tells you exactly what routes will get you to all the sights and sounds of KC, including the airport. In 2019, Kansas City, MO became the first major city in the U.S. to offer a zero fare transit service.
Kansas City International Airport
Kansas City International Airport serves 11 million passengers each year, with daily non-stop flights to 50 destinations. Flights to and out of KC are among the most affordable in the U.S. due to a mix of low-cost and major airlines. A brand new $1.5 billion single terminal is currently under construction and scheduled to open in 2023, ushering in a whole new era of air service and travel experience in KC.
Ready to plan your visit? Our friends at VisitKC are here to help.