in economic growth potential
jobs created every year by KC startups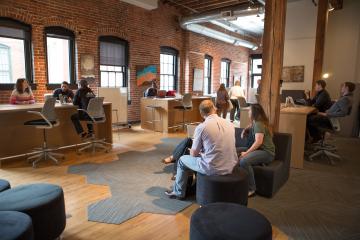 "The No. 2 best places for work life balance"
Business Insider, February 2018
"A top 3 city for high paying jobs & low cost of living"
CNBC Make It, February 2018
"A top 10 best city for women in tech"
SmartAsset, February 2019
"The No. 6 top job market for new college grads"
ZipRecruiter, 2018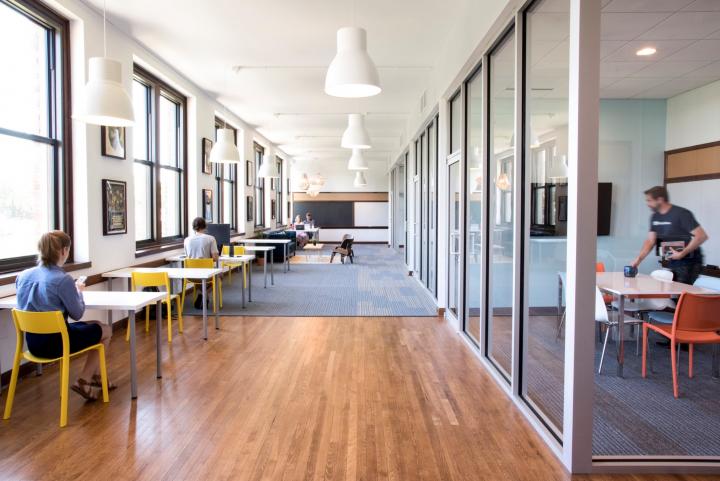 Heart...land of opportunity
Forget BBQ, companies in KC are hungry for talented, skilled and qualified people. The U.S. unemployment rate is historically low, and it's the same story here in the KC region. However, you probably didn't know that tech & white collar jobs are growing faster in KC than in Seattle, Austin, Chicago, and NYC according to the Bureau of Labor Statistics.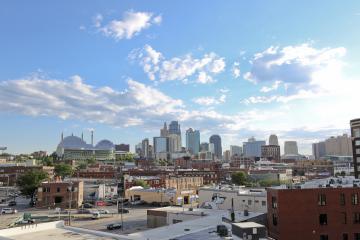 Cerner Corporation (World Hdq.) 14,178
Ford Motor Company 6,640
Evergy (Hdq.) 4,666
Amazon 3,200
Triumph Foods, LLC (Hdq.) 2,810
Commerce Bank (Hdq.) 2,551
Farmers Insurance Group 1,863
Northrup Grumman Innovation Systems 1,708
H&R Block (Hdq.) 1,500
JE Dunn Construction (Hdq.) 1,400
Cigna Healthcare 1,300
CenturyLink 1,090
HCA Midwest Health (Hdq.) 9,934
Sprint Corporation (Hdq.) 6,500
Garmin International Inc. (Hdq.) 3,370
United Parcel Service 3,200
UnitedHealth Group 2,700
UMB Financial Corporation (Hdq.) 2,190
Quest Diagnostics, Inc. 1,833
Blue Cross Blue Shield of Kansas (Hdq.) 1,565
Union Pacific Railroad 1,400
State Street 1,222
Lockton Companies 1,200
Boehringer Ingelheim 1,070
Children's Mercy Hospital 8,299
Hallmark Cards, Inc. (Hdq.) 5,995
Black & Veatch (Hdq.) 3,220
Burns & McDonnell (Hdq.) 3,080
BNSF Railway Company 2,600
General Motors Corp. 2,177
Goodyear 1,780
Waddell & Reed Financial, Inc. (Hdq.) 1,411
U.S. Bank 1,330
Johnson Controls 1,201
American Century Companies, Inc. (Hdq.) 1,103
Freightquote (Hdq.) 1,025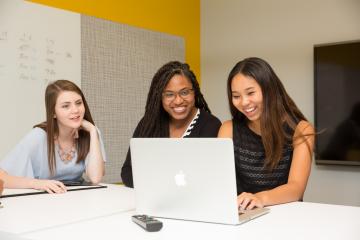 KC jobs have global impact
Kansas City engineering firms have designed water systems that supply 20% of the world's drinking water.
KC is home to the world's largest concentration of animal health industry assets in segments spanning food safety, pet care & animal science.
KC-based DSI developed supply chain technology solutions that are used on four continents.
KC is in the heart of the National Security Crossroads where there are six unique national security installations and seven major military bases.
Kansas City-based Populous designed the Sochi, London and Sydney Olympic main stadiums for summer and winter games.
More than $1 billion has been spent on biomedical research at KC's own Stowers Institute for Medical Research.
BNIM of KC played a key role in environmental advancements like the development of USGBC, LEED and Living Building.
Cboe Global Markets in KC operates six U.S. stock and equity options exchanges along with other European and global exchanges.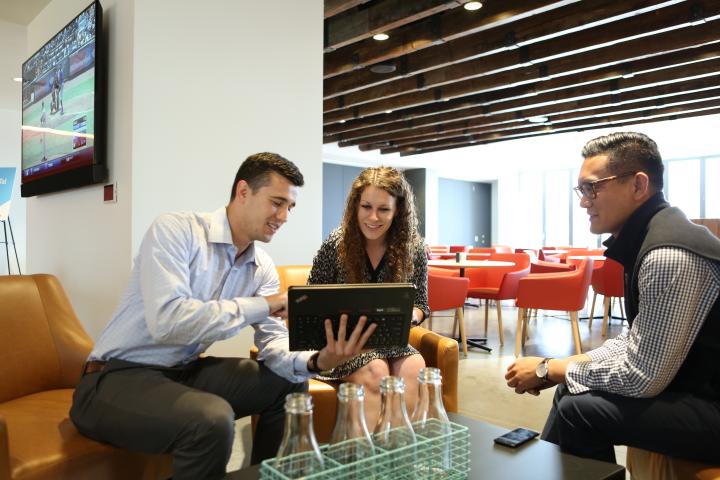 No matter where you are in your career, KC is an incredible place to grow your skills and make a major impact. KC's regional economy is nearly an exact reflection of the U.S. economy – all just fancy speak to say that our economic stability is a bit more secure as it doesn't hinge on just one or two industries. Another bonus? Your dollar can stretch in KC due to a lower cost of living with salaries near the U.S. average.
New to KC and want to find business executives and civic leaders uniquely open to connecting with you? That's the great thing about living in Heartland, people want to see you succeed.