As an entrepreneur, this city thrives on helping small businesses. Over the last 25 years I've been able to grow my shop to becoming one of the most noted barbershops, simply on word of mouth and consistent customer service. Thank you KC.
Behind every champion is an MVP barber. In KC, that barber is DeJuan Bonds. 
A self-made professional and KC native, DeJuan believes in the, "If you're gonna do it, do it right," attitude. He has never taken out a loan to build his old school barbershops, with modern amenities and a myriad of KC sports memorabilia. His hard work and resilient attitude are paying off, as he continues to receive accolades for having "the best hands around!"
Becoming DeJuan "007" Bonds

DeJuan tried out his first barbershop duties at 14-years-old on friends, family and anyone who would let him. By age 19 he knew his cuts were quality.

He graduated from Ea La Mars Cosmetology and Barber College in 1995 and opened the doors to his first shop in 1997, Napps Barbershop in Olathe, Kansas. In 2010, DeJuan opened Purple Label in Overland Park, Kansas.

In 1998, DeJuan became the Official Barber of the Kansas City Chiefs.  Then, in 2004, he became Barber to the Royals. 

As the in-house Barber from 1998-2010, DeJuan would set up shop every Thursday during the season, and even travel with the team. Formerly an old utility closet, the Royals built an actual barbershop in the stadium in 2015, equipped with everything DeJuan needs to keep the players looking fresh.
Featured on ESPN, Sports Illustrated Magazine, HBO, and Hardknocks KC
Creator of the 'Hoz' Eric Hosmer haircut
Official team barber for KC Royals and Chiefs
Creator of the 'Zoom' Jarrod Dyson haircut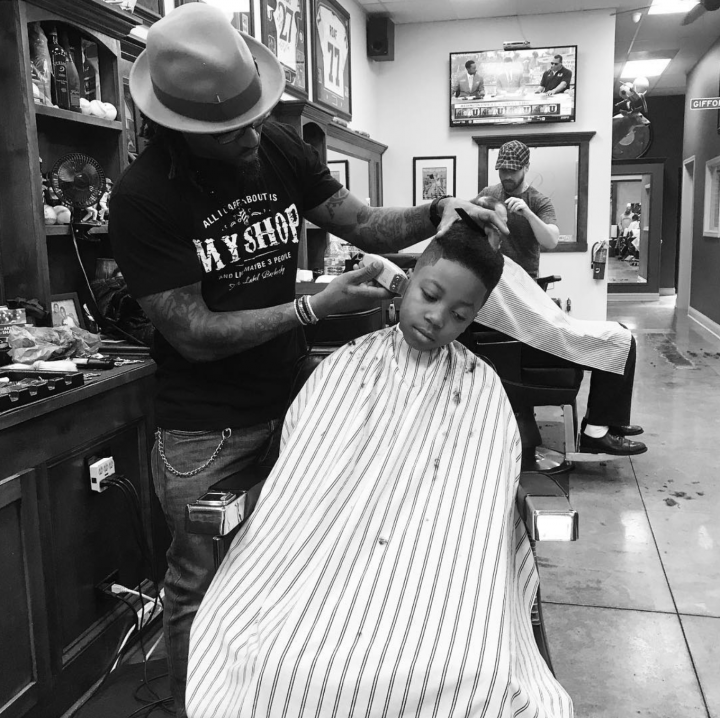 About Purple Label Barber Shop
In an effort to broaden the demographic and diversity of his customers, DeJuan changed the name of the shop with intention. Purple, to signify royalty and the Paleolithic tradition that cutting hair was a duty of the wisest priests, and Label, as a reference to his first storefront, Napps. Purple Label became the first multi ethnicity shop in Johnson County, Kansas.
If you like DeJuan, you might also like...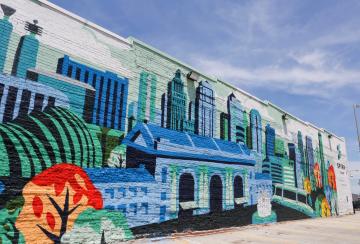 Want to keep exploring KC?