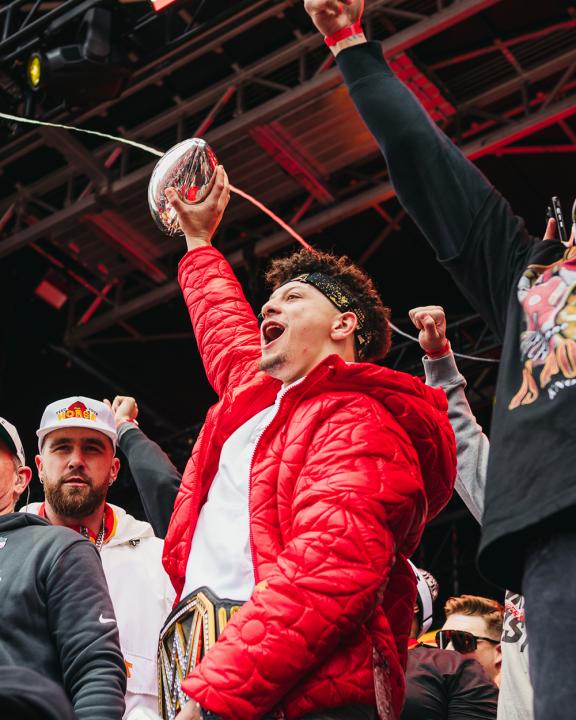 It's been a momentous few years for sports in Kansas City.
The Chiefs Super Bowl victory over the Philadelphia Eagles warmed our hearts in February 2023. Three days later, a huge downtown parade welcomed the victors home.
Football also popped up in April 2023 when the NFL Draft set up shop at Union Station and the lawn of the WWI Museum and Memorial, showcasing KC on a global stage. We celebrated all over again — this time in front of the whole world!
The three-day event was a sort of practice run for 2026, when Kansas City will host FIFA World Cup™ soccer matches and thousands of international visitors. Planning for more than 30 days of games, practices and Fan Festival™ activities is already underway.
"I'm very proud that we're the smallest city chosen," says Katherine Holland, executive director of KC2026 — the nonprofit organization tasked with carrying out KC's World Cup strategy.
Speaking of soccer, KC Current made a mad run to the 2022 National Women's Soccer League finals. Though they lost the championship game, they gained thousands of new, passionate fans. The team's new Berkley Riverfront stadium is slated to open in time for the 2024 season.
The KC area also loves its hoops. With a 2022 National Championship title, the KU Jayhawks remain a top competitor in collegiate basketball. In 2023, the region's eyes were on the Kansas State Wildcats in the NCAA's Elite Eight — a thrilling game that went down to the wire.
Iconic Kansas City event hotspot, T-Mobile Center, hosted the Big 12 Men's Basketball Tournament, as it will again in March 2024. And for the first time ever, the Big 12 Women's Championship tips off in the same arena.
Did someone say baseball? Catch America's favorite pastime with the Royals, where a young nucleus of hitting and pitching talent is changing the game. But here's the real buzz — plans for a downtown stadium are in the works, putting the team right in the heart of it all.
For many, the biggest story of all might be the arrival of sports betting. Kansas legalized it last year — so if you're west of the state line, prepare to study up, parlay down and (possibly) count your winnings.
If you're into sports, you might also like...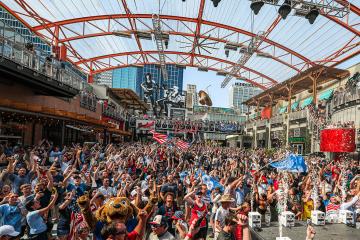 Want to keep exploring KC?