As the Owner of Paolini Garment Company, Tom has been outfitting Kansas City's finest for more than a decade.
Kansas City's best-dressed are personally familiar with Tom Paolini. A creator of fine tailored clothing, Tom has outfitted an esteemed selection of clients across North America. His family's experience in the clothing industry combined with his background in business development led Tom to launch the Paolini Garment Company in 2009.
Tom has dressed influential businessmen and young leaders, as well as coaches and athletes from the NCAA, NFL, NHL, NBA and MLS. Paolini also works to support KC's fashion scene and celebrate the region's rich history in the garment trade. In 2019, he was selected to co-curate an exhibit with the Historic Kansas City Garment District Museum entitled, "Suiting Up: Tailored Menswear in Kansas City, 1900 - 2017."
The Paolini Custom Experience
Curious about the custom garment process? Tune in to hear Tom discuss the fitting process, finding your style and the value of custom tailoring.
week process to create a custom suit
generation garment worker
measurements taken per client
If you like Tom, you may also like...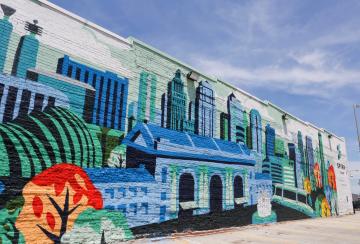 Want to keep exploring KC?