No stranger to breaking down barriers, Katie Sowers is making waves as an award-winning woman in sports. 
This KC native is the second woman to hold a full-time NFL coaching position, the first female to coach in a Super Bowl and the first openly gay coach in the NFL. In 2021, she found herself back in her hometown coaching with the KC Chiefs under the Bill Walsh Diversity Fellowship and now serves as Director of Strategic Initiatives for Ottawa University Athletics. 
Katie has chased her passion for sports throughout her entire life. She competed at the highest level of women's tackle football and was selected as a member of the United States Women's National Football Team in 2013. Listed as one of the 100 Most Influential Women in Sport by Sport360, Katie is a powerful catalyst for women in sports.

100 Most Influential Women in Sport
Sport360 | 2019
Female Hero of the Year
Outsports | 2017
Rising Star Award
The Sports Power Brunch | 2019
Katie's coached for teams across the NFL and is a trailblazer in the league.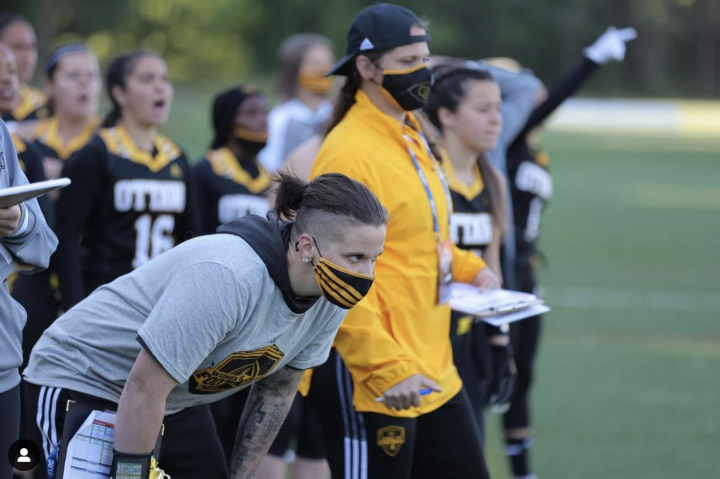 Under Katie's leadership as Defensive Coordinator and Director of Operations for Ottawa University's Women's Flag Football program, the team won the 2021 NAIA Women's Flag Football National Invitational Championship. Now, she'll expand her role at the university as Director of Strategic Initiatives, overseeing the development of its women's sports programs and fundraising efforts for facility expansion.
If you like Katie, you might also like...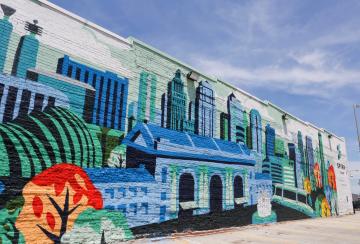 Want to keep exploring KC?