KC Options | Letter from the Editor
Kansas City hustles. From art to engineering, our region exudes innovation and creativity. A steady, rhythmic heartbeat propels us forward.
Now more than ever, we're constantly looking to the future. After all, we have some pretty big things in store. Opening the doors to the first stadium built for women's sports in the world. Hosting matches for the FIFA World Cup 26™ — and that's just soccer.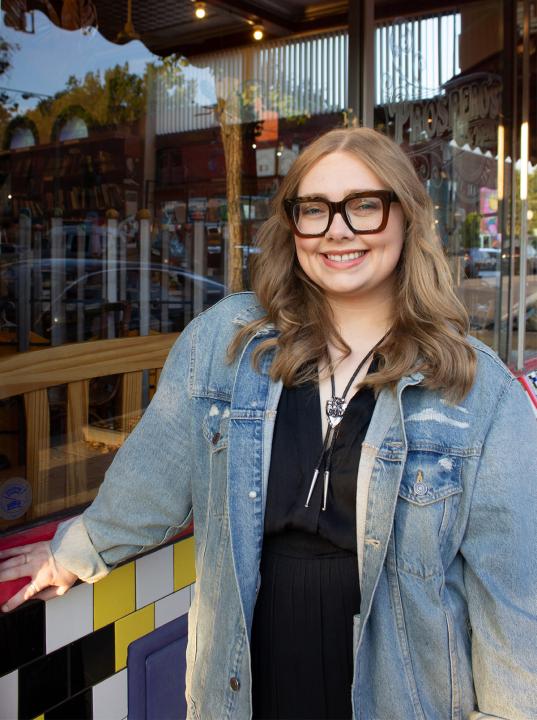 Even with major happenings on the horizon, we take the time to raise a glass to the present. In 2023, we said hello to a brand-new airport terminal, one that's been dubbed world-class by countless national media outlets. We toasted — and frequented — a number of award-winning restaurants and bars. Oh, and we threw a massive, take-the-day-off level parade to celebrate another big win for the Kansas City Chiefs.
We're proud of our past, excited for our future and living in the moment. It's the perfect time to do life in KC. We're consistently ranked as a top city for families and early career professionals. We're making headlines and staying humble 'cause that's the way we do it.
You'll find enough activity to fill every spare moment on your calendar, or a slower pace of life lying just below the surface. An art fair, live music on a sunny afternoon, a hike through nature. There's just something about KC. The people. The places. A palpable energy flows through the streets.
As you flip through the pages of KC Options, you'll see that energy and excitement depicted, story after story. You'll meet the everyday extraordinaires that make Kansas City so much more than just a place.
This is Kansas City. The air is electric with anticipation and yet, the present satisfies. We invite you to experience the voltage and soak in the now.

Addie Linn
Editor-in-Chief
KC Options