Kansas City is staking its claim as a titan of industry, thriving at the forefront of innovation, engaging top talent and — humble brag — changing the world. It's where adaptability and diversity meet the tireless Midwest mindset, and an unbeatable location becomes the ultimate hub driving progress forward.
Kansas City's diverse set of industries — which mirror the national mix — keep the region resilient and agile, weathering economic shifts, driving innovation and attracting a range of talent.
Source: U.S. Census Bureau, American Community Survey, 20221 1-Year Estimates
A top 15 U.S. market employing nearly 200,000 employees, Kansas City is a dominant player in the industrial field. With a location that can reach 90% of the U.S. in two days or less by truck, KC also offers direct access to river, rail and air transport — courtesy of a new state-of-the-art airport terminal.
Supported by KC SmartPort, the region's industrial business attraction organization, Kansas City draws investment from companies all over the world looking to optimize their manufacturing and logistics operations. Powerhouse companies, including Panasonic and Ford, are investing in new or expanded operations in the KC region to support the rapidly growing electric vehicle (EV) industry.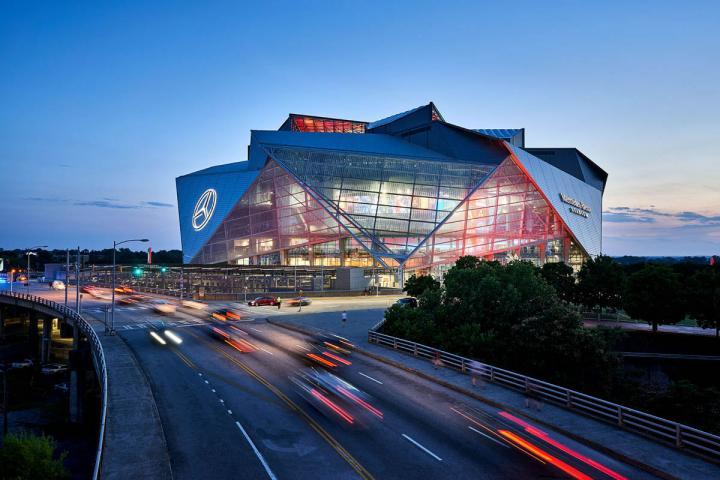 Building the World from KC
With more than 1,000 architecture, engineering and construction firms, KC companies are enhancing the world, responsible for creating 15% of global power systems and water systems for 20% of the world's population.
No region has had a greater impact on sports and stadium design, with nearly half of modern American sports architecture originating in KC. And KC Global Design, a collective of leading firms, exemplifies the collaborative momentum of the region's design and construction industry.
Professionals and patients alike benefit in Kansas City, where exceptional care and groundbreaking research elevate the entire medical field. Regional facilities are making prominent breakthroughs, as with Children's Mercy's cutting-edge genomic sequencing system.
Several KC hospitals rank among the nation's finest, including the University of Kansas Health System, recently designated as a Comprehensive Cancer Center by the National Cancer Institute.
KC is also home to a variety of leading digital health companies, including Oracle, Netsmart and WellSky, whose advancements optimize the health care system.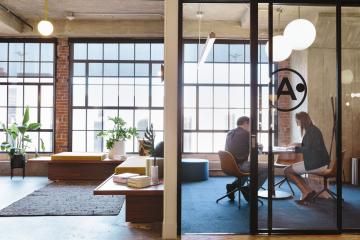 A Top 10 Industrial Growth Market
CBRE, April 2023
16,000+ Jobs Created Yearly by KC Startups
KCSourceLink, 2023
No. 3 Best City for Food Manufacturing
Site Selection Magazine, Sept. 2023
Shaping Tomorrow's Tech Innovations
A "Rising Star" for tech jobs, KC boasts a highly educated workforce, with one-in-ten workers employed in the tech sector. With a rapidly expanding ecosystem of startups, robust infrastructure and strong foundations in skyrocketing fields — including financial technology (fintech) and cybersecurity — the region is propelling innovation forward while nurturing this rich pool of talent.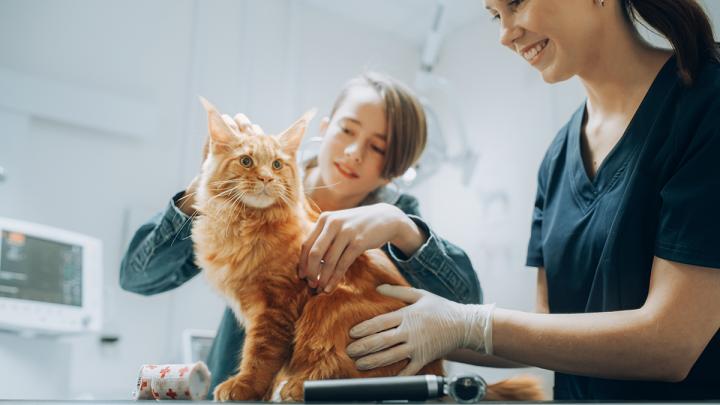 The Global Home of Animal Health
The KC Animal Health Corridor — an area extending from Manhattan, Kansas, to Columbia, Missouri — is widely recognized as the premier global hub for animal health and nutrition companies, commanding a staggering 56% of industry sales.
Here, a dense concentration of businesses, educational institutions and industry organizations partner to foster innovation and research for animal health and bioscience on a global level.
If you're interested in KC industries, you might also like...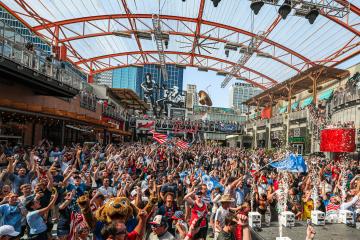 Want to keep exploring KC?