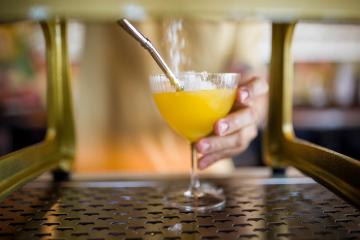 How Jay Sanders' approach to hospitality has him front and center of Kansas City's cocktail scene. By Weston Owen
Kansas City is rapidly gaining national recognition as one of the top cocktail destinations in the country. While many have contributed to the industry's meteoric rise, one of the main influences behind its growth is Jay Sanders — owner of the popular, James Beard Award finalist, Drastic Measures and the brand-new wine, cocktail and non-alcoholic bar, Wild Child.
A master of creating immersive experiences and dynamic drink menus, Jay has drawn inspiration from over a decade behind the bar, especially in his hometown of Kansas City. He's certainly seen a lot during that time. Concepts that have flourished and others that have floundered. Yet, above all else, there's one constant as to what experiences resonate with him most.
"I'm always impressed by those who don't want to bring a New York or LA experience here, but rather work with what Kansas City has to offer. Where you build something that's true and authentic to our city. Sometimes that's finding flavor combinations that resonate within our community or developing something special within the city's pre-existing footprint. Those experiences always catch my attention."
And Jay certainly knows a thing or two about capturing attention. Drastic Measures, a self-proclaimed "rustic, neighborhood bar" with equal parts mood, ambiance, incredible staff and surreal cocktails, was recently a finalist for the prestigious James Beard Award for Outstanding Bar. It's garnered both local and national attention for its unique and beautiful drink menu, often made up of very few ingredients but done so in an incredibly elevated fashion.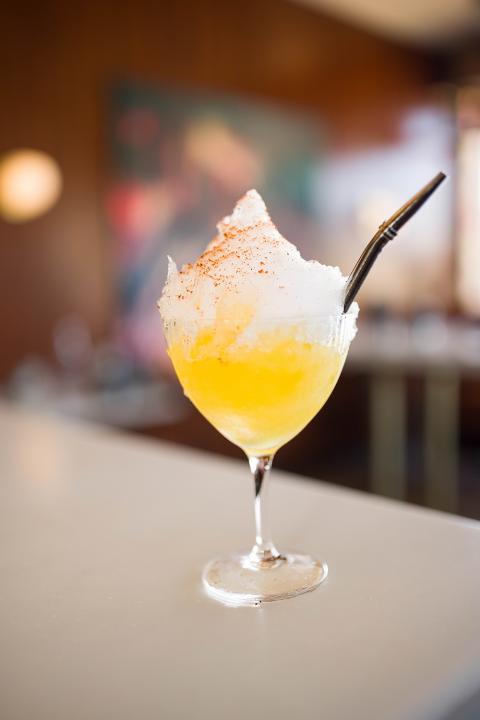 Riding the wave of Drastic's success, Jay recently opened its sister location, Wild Child. While the two bars may only be a few steps away from one another, each exudes vastly different vibes. Drastic, embracing a moodier, darker persona, is in deep contrast to the lively, bright and floral personality of Wild Child. But both exemplify the warm, welcoming setting that Jay is so passionate about: setting a tone for the community to come together, enjoy each other's company, spark conversation and do so over a thoughtfully-presented, laboriously-crafted cocktail.
Jay's accomplishments have been met with praise and admiration from his peers and he's fond of the landscape that Kansas City has cultivated. "What makes our city's cocktail scene so good is that everyone is always very supportive of one another. We know this is an overlooked market, so when somebody does something cool, we meet that with respect instead of envy. And that makes us all work a little bit harder to up our game. It's a very healthy competition."
As Kansas City continues to grow and become a destination location, Jay is one of the driving forces behind keeping our community truly unique. 
If you like Jay, you might also like...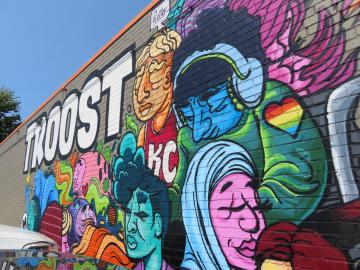 Want to keep exploring KC?