Choose Your Own Outdoor Adventure
If the great outdoors inspire you, get ready for the pleasures that four distinct seasons can bring. Nature's changes are constantly on display here — from subtle to spectacular — every time you walk, hike, bike or paddle. The only question is where to start! Every city in the metro has numerous parks and playgrounds, with greenspaces that range from cozy and cute to breathtakingly vast.
Avg. High 65°F  |  Avg. Low 44°F
Avg. High 86°F  |  Avg. Low 66°F
Avg. High 68°F  |  Avg. Low 47°F
Avg. High 42°F  |  Avg. Low 23°F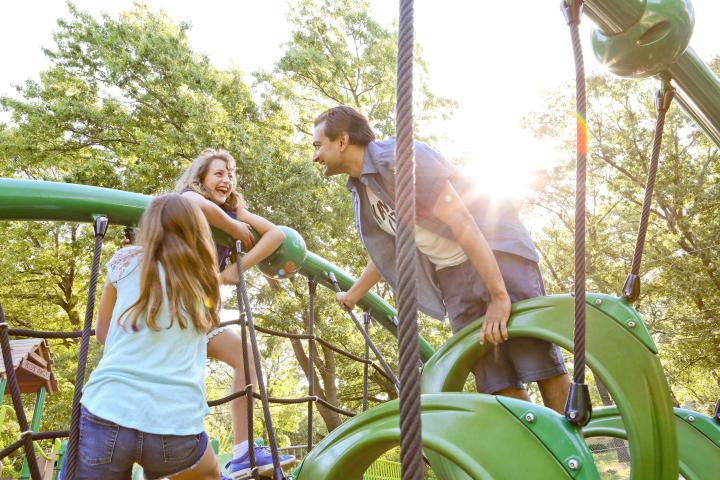 Kansas City's Swope Park spans 1,805 acres, room enough for the Kansas City Zoo, a treetop zip line and the Lakeside Nature Center. Hiking trails and bike paths crisscross our region on both sides of the state line. Try Johnson County's Mill Creek Streamway for a walk on the wild side or travel an old railroad right-of-way to explore the Rock Island Trail.
Shawnee Mission Park is a recreational treasure, offering paddle boats, horseback riding and an off-leash dog park — complete with its own beach. Rocky bluffs and dense woods make Wyandotte County Park and Lake in Kansas City, Kansas, a great place for both birding and mountain biking.
Miles of Trails & Bikeways
And though it's not far from major roadways, the James A. Reed Memorial Wildlife Area in Lee's Summit feels like a world apart. It's filled with streams and trails, twelve lakes for fishing and an archery range to help hone your skills.
When cooler weather rolls in, festive happenings crop up around the region. From autumnal activities at Louisburg Cider Mill to annual lighting ceremonies at Sar-Ko-Par Trails Park, Powell Gardens and beyond. Undoubtedly, this Midwest landscape has heaps to offer.
If you like getting out and about, you might also like...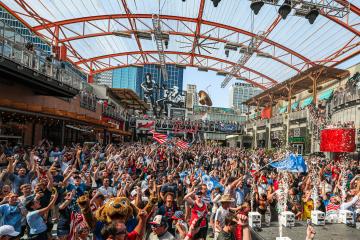 Want to keep exploring KC?